Information
More Information
Panasonic KX-TDA50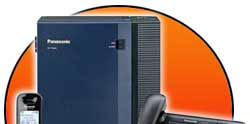 ---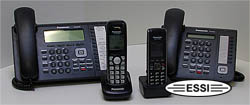 We have 3 digital phones available for the Panasonic KX-TDA50 Phone System.
the first is an 8 button phone for a basic application or a work station phone. The 8 button phone line appearance and can see up to 8 lines in.
The second phone is the 24 button phone for more advanced applications. The 24 button phone line appearance and can see up to 24 lines in. The programmable buttons are usually programmed a DSS buttons that provide the status for other telephones as far as being off hook or not.
---

A door phone as well as a door entry system can be added to the KX-TDA50 that will allow a door to be monitored.
---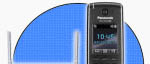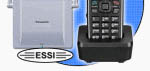 The cordless phone system compatible with the Panasonic KX-TDA50 is what is known as a multi cell cordless system that will allow a cordless phone user to roam a rather large area and still stay connected.
---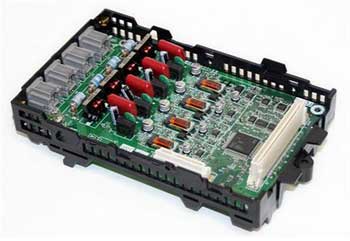 The TDA50 can be expanded up to 12 lines in by 20 phones or 8 lines in by 24 phones.
Station cards listed below include a 4 and 8 port digital station card, a 4 and 8 port analog station card, and what is known as a 4 and 8 port hybrid station card.
The hybrid station cards adds 4 or 8 additional station ports for Panasonic KX-T7700 phones and KX-T7000 phones. The hybrid cards lowers the cost of upgrading an older analog Panasonic Phone System to the KX-TDA50.
There is only one CO or incoming line card available for the Panasonic KX-TDA50 and that is a 4 port CO card, that can add an additional 4 CO or incoming lines to an existing Panasonic KX-TDA50 Phone system
Free Phone System Programming
All new Panasonic Phone Systems purchased from ESSI include free remote phone system programming with 60 days of updates plus life time support
The PC Admin enables programming of the Panasonic Phone System via a Windows XP, Vista, or Window 7 PC. A USB cable is required to connect to the phone system unless an IP Gateway card is installed in the Panasonic KX-TDA50. Some of the features that need to be programmed are EZ to figure out if the person programming the phone system has good computer skills and some features are harder to figure out as the terms Panasonic uses to program these features are not known.
---
Panasonic VoIP
Voice Over IP can configured in two ways. One is for what is known as VoIP Phones for off-site extensions at a home and We can connect several phone systems in separate locations either across town or hundreds of miles away together with an existing internet connection although an advanced high speed inter connection with a VPN is required. For associates on the move lets say in a hotel room it is best to use what is known as a soft phone as networking of computers and phones is not available in a hotel room also beware in lower end hotels, all they do is provide an internet connection, the VoIP ports are not open and they do not know how to open them so a VoIP phone will not work.
---

2 systems more expandable than the KX-TVS line to meet the needs of growing business with out the sacrafice. The KX-TVS50 starts out at a 2-port interface X 2 hour storage with expansion to 6-port interface X 8-hours storage.
---
Flexibility is the key with any telephone system. The system software and local database information are stored permanently on the removable Panasonic SD Card. If for some reason the KX-TDA50 suffers a system failure all system software and setting are saved for reinstallation.
---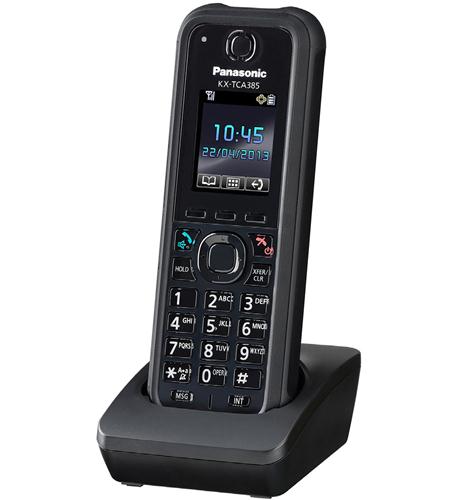 KX-TDA50 Cordless Phones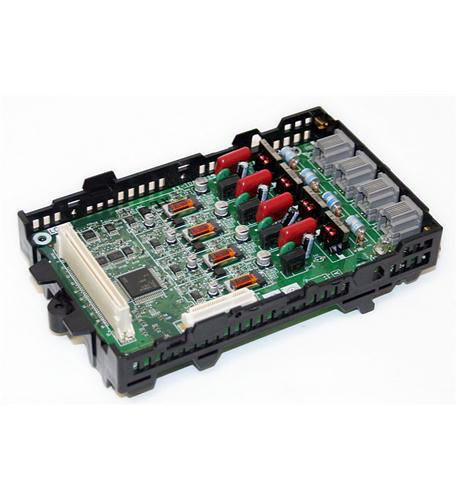 KX-TDA50 Expansion Cards

Panasonic KX-TDA50 Door Phones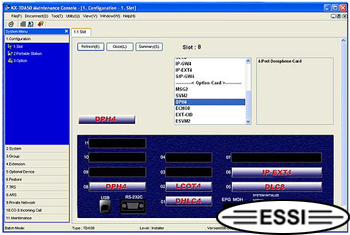 Panasonic KX-TDA50 PC Admin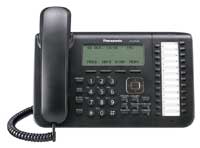 Panasonic KX-TDA50 Phones


Panasonic KX-TDA50 Specs


Panasonic KX-TDA50G Pricing
New Products For August - Panasonic KX-TDA50
Your IP Address is: 18.204.55.168